Vegan Eating in Miami, Florida
Updated Jan 2019
New York City was recently blizzarding, so I knew I had to take a mini vacation. Where do I go to in the middle of February? Miami of course! With its sandy beaches, 80 degree weather, and Vitamin D packed sun, I packed my bags and headed down south.
Places to Eat:
Thanks to everyone who gave me advice on where to eat in Miami and in Miami Beach.
If you go to one place in Miami, let it be HERE. L'Artisane Creative Bakery serves up some of the best, crispy, flaky, beautiful, and HUGE vegan croissants I've ever had. These croissants were rated some of the best in Miami, and the bakery is 100% vegan. The bakery was inspired by the style of classic French patisserie, so think: cute cakes, sandwiches, and bites. This remains the highlight for my stomach of this Miami trip.
Planta Miami Beach ($$$)
I first went to Planta in Toronto, and I loved it so much that I needed to go again. It's a beautiful space dedicated to greenery and plants. They also have a rooftop farm where at least one ingredient in every dish contains a piece of that local produce. I got the sushi platter because I'm a sucker for plant based sushi.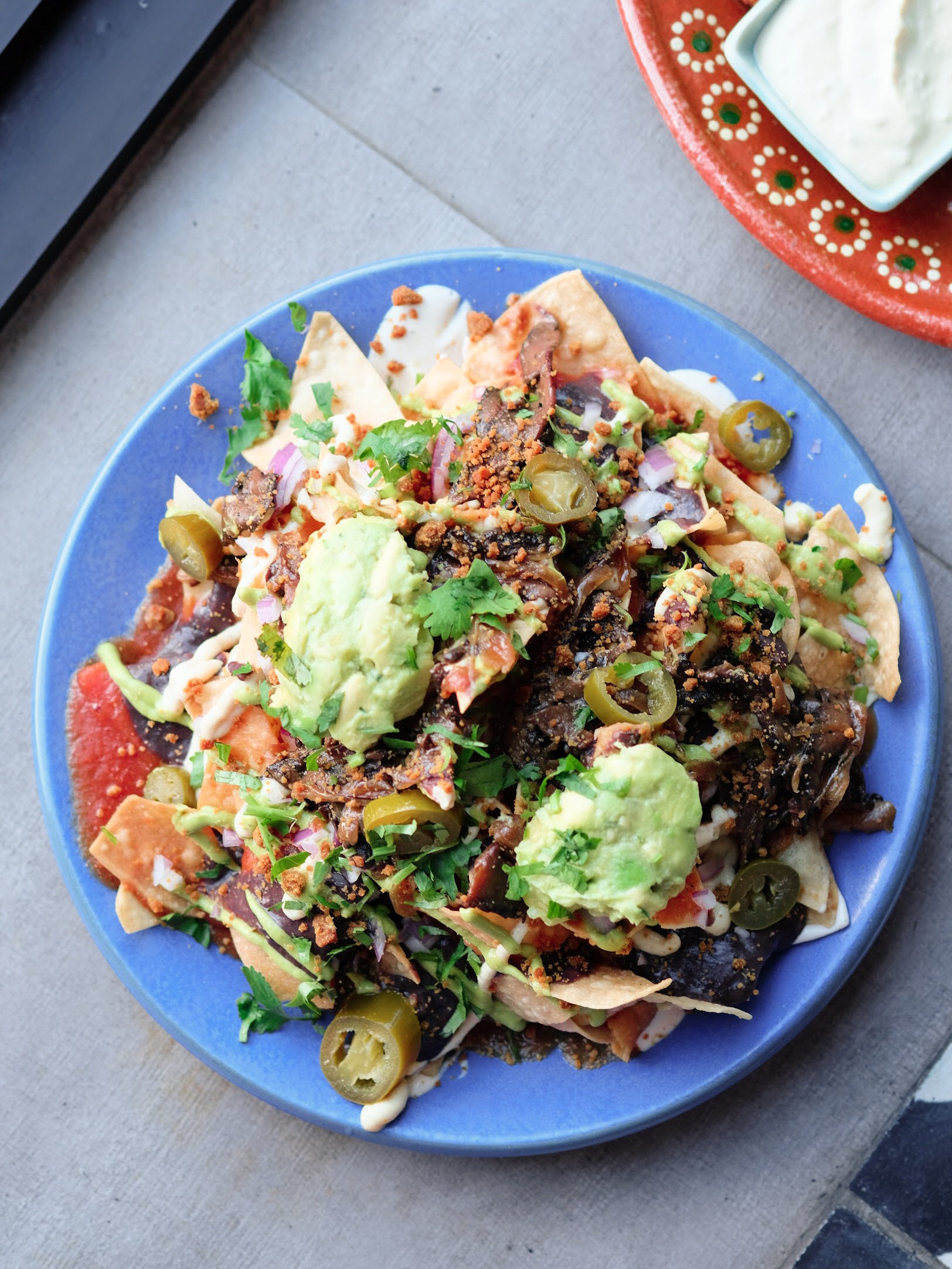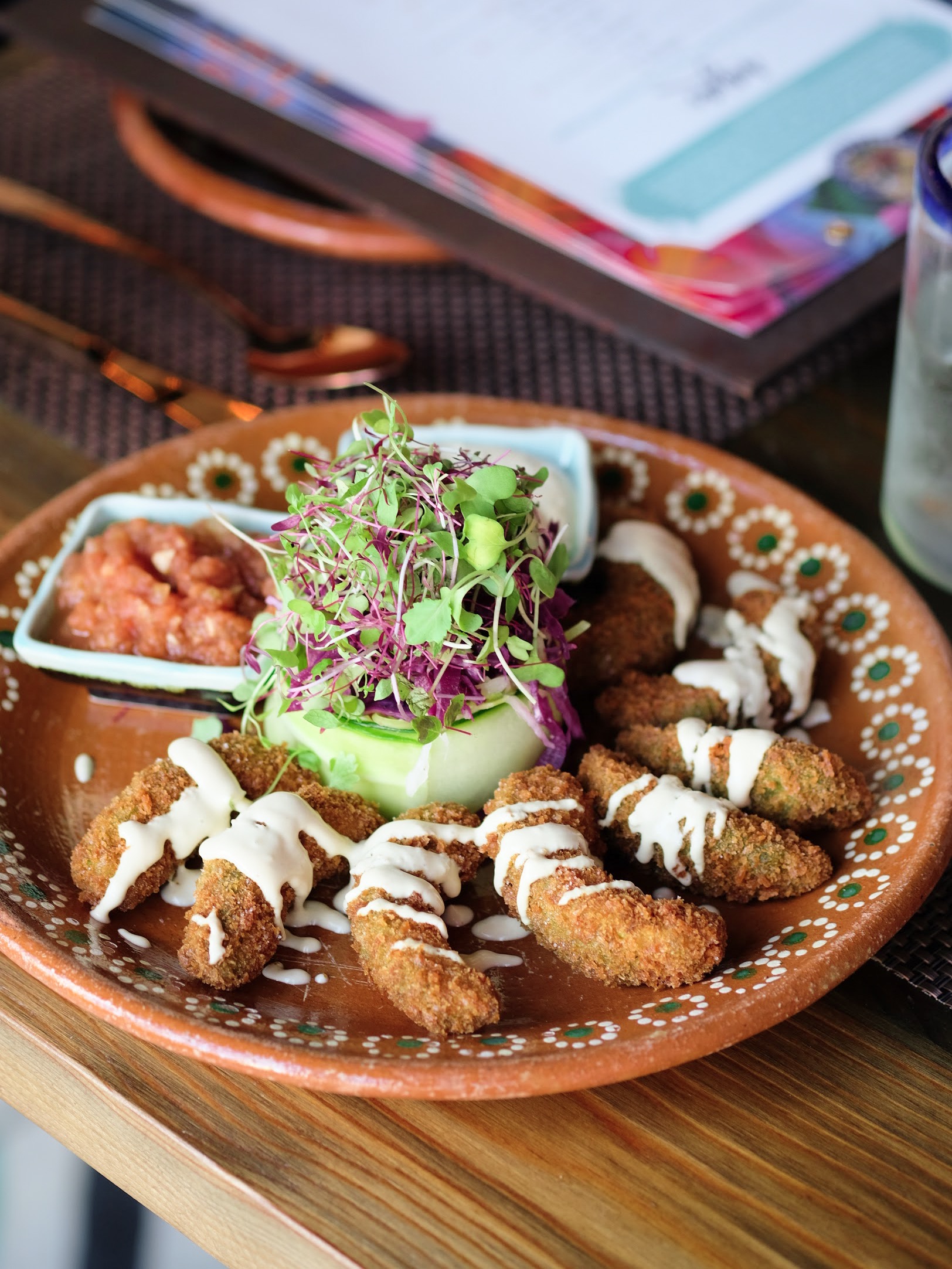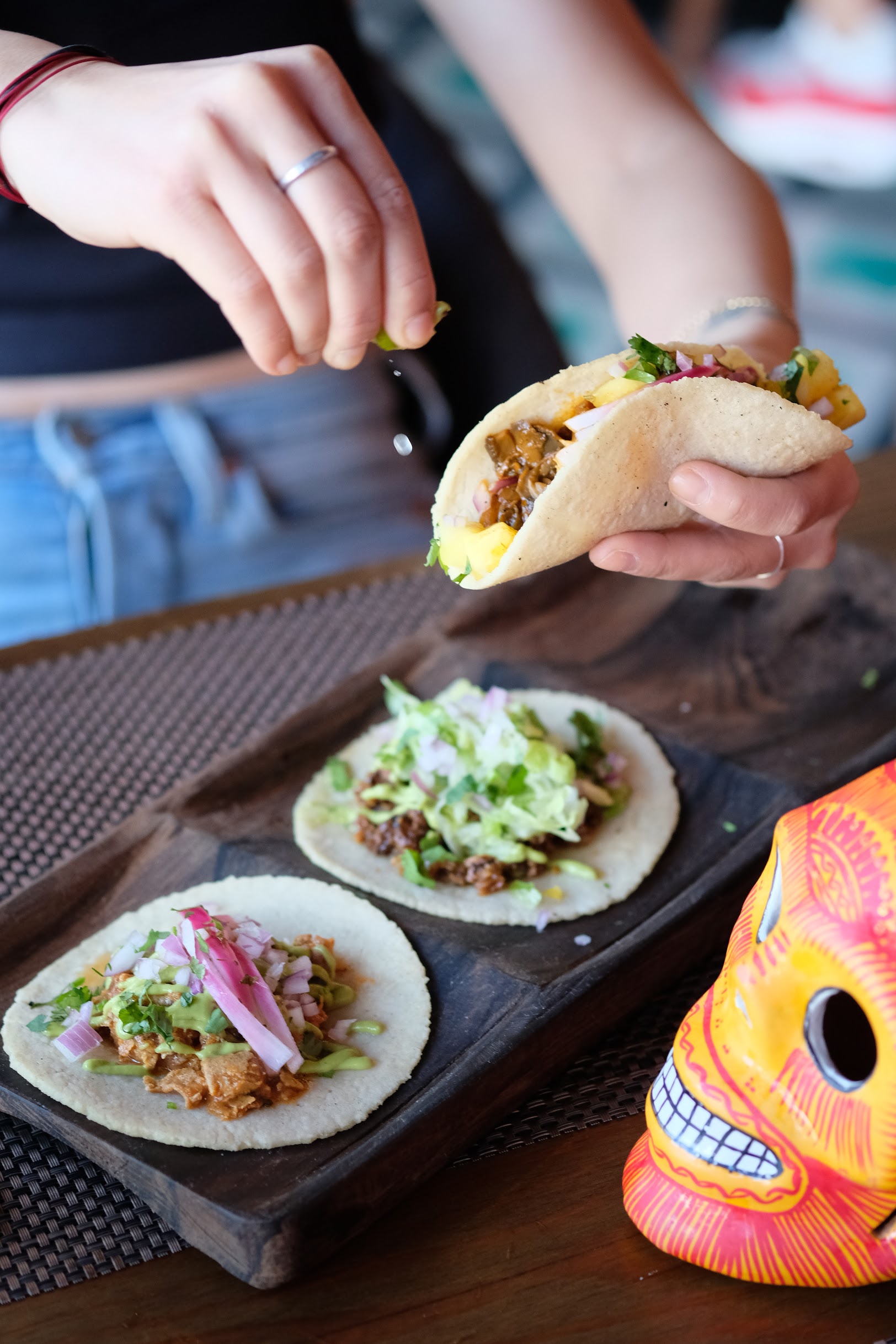 Originally hailing from Tulum, Mexico is Charly's Vegan Tacos that specializes in (obviously) Mexican food! Their space is super colorful and in a few blocks down from Wynwood Walls, so you can see art and eat in a beautiful space. The nachos and appetizers (those avocado fries…) really stole the show for me, but their taco trio is a great way to dry a bunch of different options.
Vegan Chef Chloe is famous in the vegan community for a reason and now you can try her beautiful cakes at Roch Market. She serves up only desserts in her current stall inside the market, but her multi-layer vanilla sprinkle cake is one of the best I've ever had. She also serves up cookies, cupcakes, soft serve, and some foods like avocado toast. The Roch Market itself has a few vegan options at other stalls, but Chef Chloe and the Vegan Cafe are a must eat.
This is a cute cafe known for its Acai bowls and vegan banana cake. It's part of Miami South Beach, and it has a very "namaste" vibe, but I love how thick and not watered down the acai bowls were. I also got the dragon fruit bowl, which is a nice option for those who like pink bowls more than purple ones.
Della Test Kitchen is located outdoors in Wynwood Yards, which is an outdoor food court with many vegan options. Della Test Kitchen specializes in bowls which have a grain base, some sort of protein, topped with some sort of vegetable, and house made sauces. I made a bowl with purple coconut rice, lentils, crispy broccoli, the yellow curry sauce, and an extra topping of avocado. I love bowls because they're so well balanced, and this place really knows how to make them well.
I found heaven in Miami, and it was at Bunnie Cakes, a gluten-free and vegan bakery that specializes in mini cupcakes. The founder, Mariana has been on Food Network's Cupcake Wars, and was featured as "Miami's best cupcake 2016" by Miami New Times. These mini cupcakes are small, but filled with flavor. The frosting isn't too sweet, which is what I like, and the cake is spongy and moist. My favorite flavor was the passion fruit, but the flavors change regularly, so be sure to check this place out when you visit. They also have doughnuts, beverages, and vegan lunch items! The bakery is also super cute, featuring a lot of bright pink.
For a comprehensive list of where to eat, check out Vegan Travel Eats' Guide (she lived in Miami!)
Things to Do:
Who doesn't love a National Park? The Everglades are about an hour away from Miami, and it's a water heaven. I recommend doing the Everglades Anhinga Trail because you're able to see alligators, birds, and walk along a nice paved path.
I also did the Airboat tour, which puts you on an airboat so you can boat along the Everglades. The Airboat doesn't pollute the waters or hurt the plants growing in the water, so it's a great way to get close to the alligators. The alligators aren't afraid of airboats because they come so often, and I was able to see baby alligators too! My tour group was the River of Grass, and for $50, they take you on a semi-private boat ride (max 6 people). They provide headphones to protect your ears from the sound of the fan, and be sure to bring a jacket because it gets windy on the ride.
We also did a 3 hour, 15 mile bike ride in Shark Valley, which lets you view the gators, birds, and other wildlife up close. There were so many photo opportunities!
Beach
I think this is a given. You can find any beach on Miami Beach to be amazing with soft sand and great waters.
Snorkeling
I was supposed to snorkel, but my boyfriend got sick (on our vacation, I know!), so we skipped out, but this is a popular thing to do if the water is warm enough. It was warm enough in February, and there are many companies (which you can find on Trip Advisor) who will take you out to the water and rent you equipment! Key Largo is a popular area to snorkel because you can touch the Christ of the Abyss statue (a Jesus statue underwater!).
This free-to-enter botanical garden isn't the biggest, but it's a 2.6 acre beauty in the middle of the city. Whether you need a break from the city, the beach, or just want to be around some greenery, this is the place for you.
If you thought Brooklyn and New York had good graffiti, you haven't seen Wynwood Walls. This area features huge graffiti art murals that are free for the public to browse. I'm sure you'll get your next Instagram shot from here.
Lincoln Road
If you love shopping, Lincoln Road is for you. It's an outdoor mall with all kinds of shops and restaurants. It's incredibly lively, even at night, so it's a good place to hang out with friends, take a break from the beach, and drink a cup of coffee.
Nightlife
Miami is known for its nightlife, hot clubs, and great bars. Unfortunately after my boyfriend got sick, so did I, so sadly I do not have much to say on this front.
If you happen to be in Miami during this once-a-year event, then you should definitely attend! Art Basel is a multi-day art festival that attracts international contemporary artists. In 2018, the event happened in the beginning of December, but dedicated art fiends plan trips around this festival, so look out for it next year!
Where to Stay:
I stayed at the FontaineBleau, which is a beautiful hotel with 11 pools. It's where the original James Bond movie was filmed, so there's definitely an old-school glamorous appeal to this place. It's right in the middle of Miami Beach, so it was conveniently placed between Miami the city and Miami Beach. The only annoying part of this hotel is the valet parking, which costs $42 per night. Valet Parking is pretty common in Miami Beach, but since I'm from NYC, I don't mind walking a bit to save some parking money, so I ended up parking at the public garages, the closest one to the hotel is on 27th Street & Collins Avenue. For $8, you can park overnight, and it's only a 10 minute walk to the hotel in a not-so-bad 80 degree weather. You can find a list of all Miami Beach public parking garages here.
My favorite part of the FontaineBleau hotel are the fitness classes. I think it's so easy to be on "vacation mode" when I travel, but I always eat so much that I crave exercise. FontaineBleau's gym offers $17 group fitness classes that happen outdoors on the grass every morning at 9AM. The classes range from yoga (which they do with Green Monkey), core conditioning, lean body, and more. If you're not a group fitness class kind of person, they also offer personal training sessions, and there's also an indoor gym space with machines.
The second time I came to Miami, I stayed in the Hilton Miami Downtown, which had a beautiful view of the city! It's also closer to Wynwood and the Design District, which has a lot of vegan options.